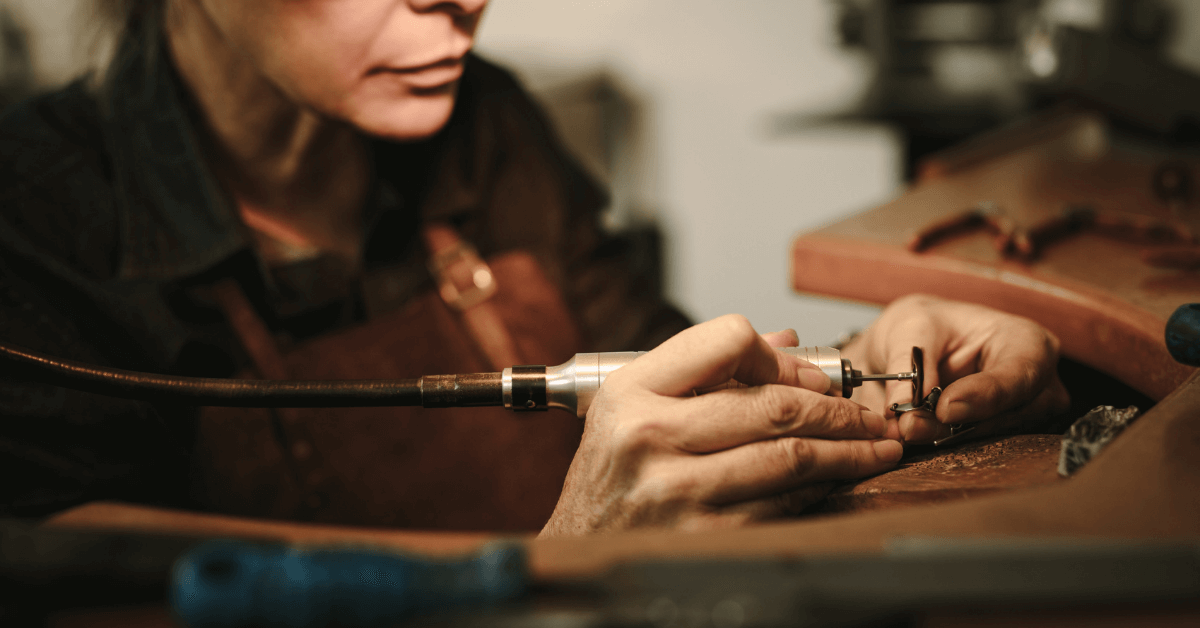 Jewelry Machinery for Small Shops 
Most small and mid-sized jewelry shops would have a small workbench specially designed for basic repair tasks such as soldering, stone mounting and ring sizing. Designed for multiple tasks, a jeweler's work bench would be equipped with special tools such as a range of special pliers, a variety of rotating tips for polishing and final processing, ring mandrel for sizing, a jeweler saw for cutting open material, a wooden mallet and welding tools for soldering.  
In addition to a jeweler's work bench, a small jewelry shop may also need some of the different equipment outlined below. 
Used for reducing or stretching rings a couple of sizes, a ring stretcher/reducer, is operated by placing the ring on the band and pulling the bar.  
It comprises a rotating wheel made of abrasive material driven by an engine and is used to create different polishing effects on the jewelry such as bright or opaque look. 
Equipped with a reservoir filled with a special solution, this machine is used to remove metal remains and stains. The jeweler would dip the jewelry piece into the solution in the reservoir and the sound waves created by the machine would create bubbles that remove dirt deposited in all corners and cracks.  
This cleaner uses a high-pressure steam nozzle, and is used to remove stain from the jewelry items as well as for disinfection as a result of high heat level.