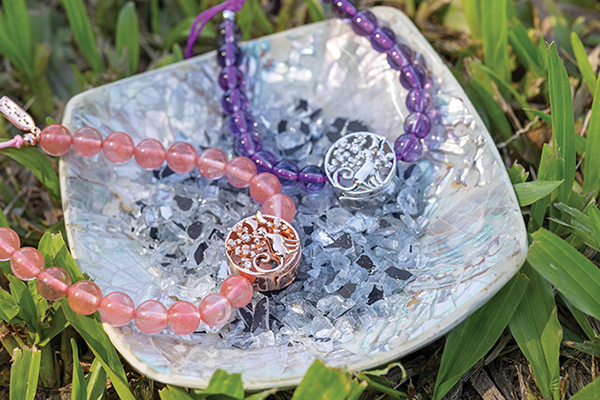 Affordable Luxury
Coming from a family of jewellers and being exposed to the business early on, Yukki Hui is forging her own path as a designer and entrepreneur. She established her jewellery brand, Ikku London, in 2020 to provide consumers with a reasonably priced fine jewellery line of contemporary designs – something that she said was lacking in the market.
"I have been around the world, in the US and Italy, among others, going to jewellery exhibitions with my parents and I realised that Asia has a different jewellery culture," revealed Hui. "Women would wait until they get married to buy diamonds. It should not be like that."
By comparison, Western buyers are more inclined to "self-gifting" and would purchase diamonds to treat themselves. Another important element that seems to be missing in Asia are affordable fine jewellery collections.
Determined to provide precious metal jewellery that will not break the bank, Hui founded her brand, which offers 18-karat gold jewellery adorned with a combination of diamonds, coloured gemstones and cultured pearls for younger buyers.
One of her signature creations is the Rainbow Collection featuring necklaces, unique chain rings and ear hooks embellished with fancy sapphires, tourmalines, garnets, citrines and amethysts, to name a few. Colourful and whimsical, the pieces are meant to evoke joy and contentment, especially during these trying times. Baroque pearls also figure a lot in Hui's designs, thanks to their inherent exceptionality.
The designer also takes creative cues from her cultural upbringing, having lived in the UK most of her life. With a strong jewellery background, coupled with a Bachelor's degree in Fashion from London College of Fashion and a Master's degree in Luxury Management from Birmingham City University, Hui is on a quest to bring about change in today's jewellery circles."
I want people to own quality yet affordable jewellery pieces. Our packaging is also 100 per cent recyclable, so there is also a sustainability element to our business," she noted.
Moving forward, Hui is conceptualising a collection of higher-end, more expensive pieces to diversify her product portfolio. "I am working on bigger jewellery pieces because what I have now are more for daily use. I want something with more complex designs so I can expand my market reach," shared Hui.