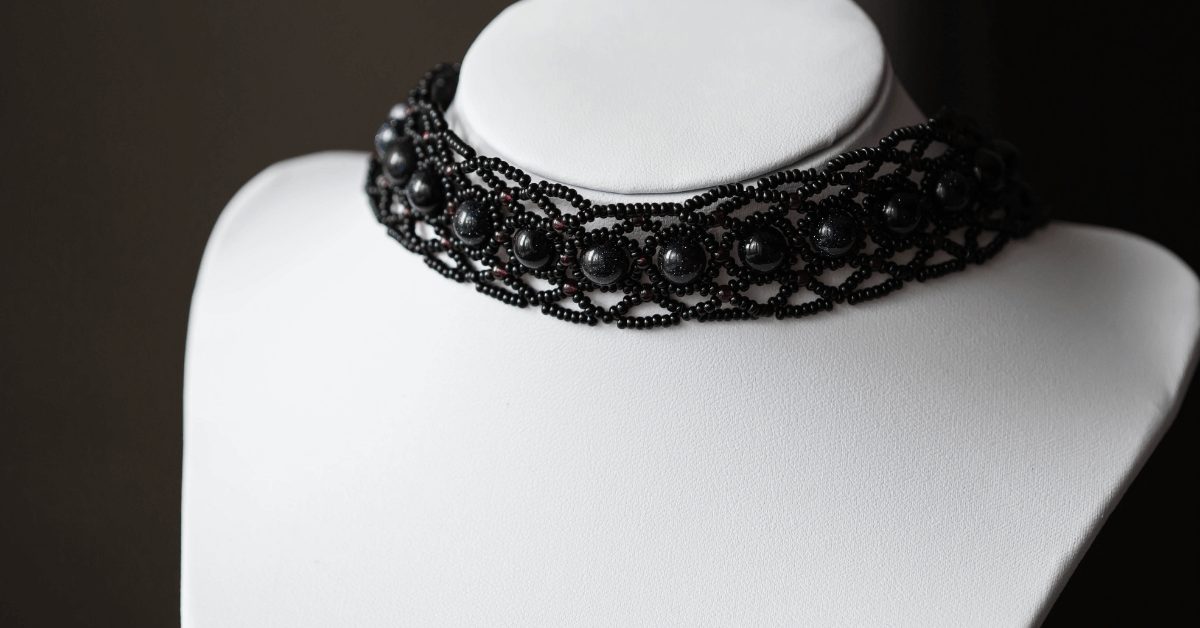 1990s Jewelry Fashion - Back in Style 

Some incredibly cool 90s jewelry styles are making a comeback in a big way. Let's see some of the most prominent ones: 

Choker Necklaces 
While they were especially popular during the grunge phase of the 90s, choker necklaces have been in and out of fashion throughout history. A versatile piece of jewelry, they are apt for different types of occasions. Leather chokers with metal embellishments or simple black chokers with a small pendant are perfect for casual outfits. On the other hand, elaborate and intricate choker necklaces made of gold or silver look wonderful with formal gowns or ethnic clothing. 
Hoop Earrings 
Hoop earrings were everywhere during the 90s, and they are back in style today. Whether you prefer large, chunky hoops, or smaller, delicate ones, you can never go wrong with hoop earrings. Small hoops made of precious metals like gold or platinum, as well as gemstones, look beautiful in dressy outfits. Plain, large hoops look fantastic on day-to-day outfits - especially for students. 

1990s Jewelry Designs that are No-Nos 
Most iconic 90s jewelry styles are very much in vogue today, and you cannot really go wrong with them. However, if you go overboard with the 90s-themed designs, you might end up making a fashion faux pas. Here are some jewelry style no-nos: 
Elaborate Body Chains or Waist Chains 
While simple body chains can really elevate your look, chunky or multi-layered body chains and chain belts can overpower your outfit. They can also get tangled up together and get stuck. Stick to single-layered, neutral metal-toned chains that match your clothes. 
Excessive Accessories 
Do not get caught up in the 90s nostalgia and wear every jewelry style. Choker necklaces, statement earrings, and layered chains are all excellent choices individually, but all together? Not at all. A proper balance is needed to pull off a look that not only pays homage to the 90s but is also modern.