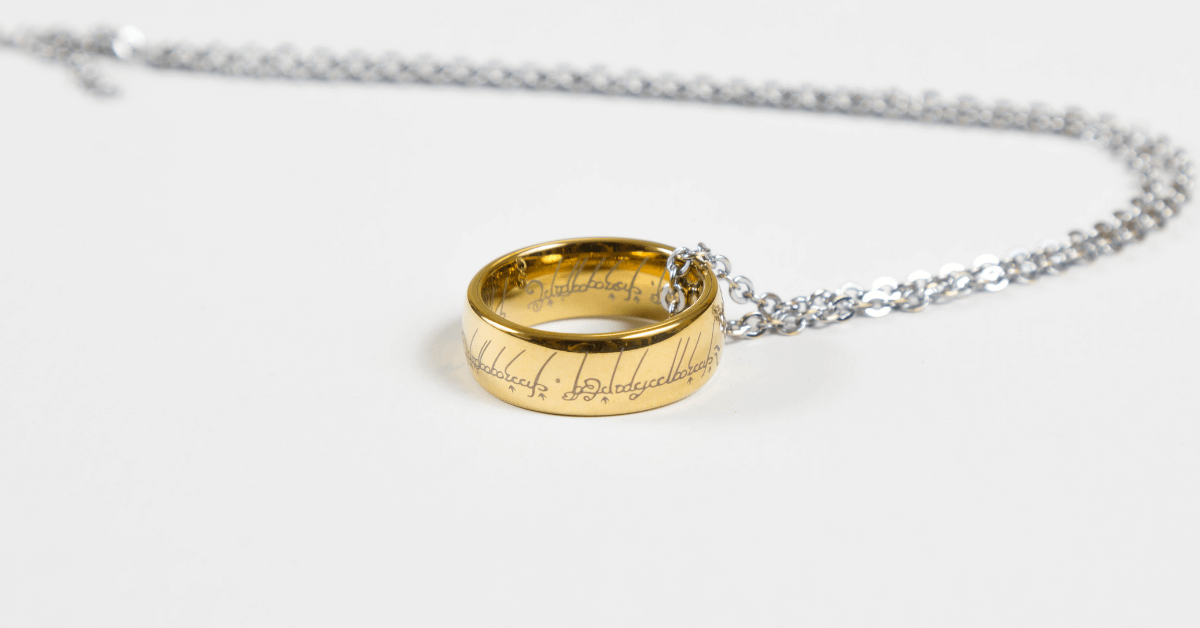 The Lord of the Rings: the One Ring 
This ring originally was created by a New Zealand jeweler named Jens Hansen. It could be the most well-known ring, iconic even to this day. The Lord of the Rings movie series ended in 2003, but the ring is one of the most important fictional jewelry pieces. 
Made from tungsten carbide plated with gold, this ring can be purchased from Jens Hansen with the exact thickness, shape, material, and sizes. It is stated that the price of the ring comes between dollar 50,000 to 80,000.