Terzihan infuses old-world charm and a sartorial touch in its stylishly modern creations.

Terzihan draws on its rich heritage of design to create alluring jewellery with an exotic yet international flair.

The brand's expansive geographical roots define manager Can's and creative director Cem's design philosophy: Staying loyal to the family's sartorial heritage and applying its perfectionist fundamentals to fine jewels and rare stones. Geographical forms allude to Mesopotamian and Turkish architectural elements while unusual stone cuts and skilled goldsmithing techniques bestow an edgy and unorthodox feel on its exquisitely crafted creations.
Natural stones are the stars of the Neutra Collection, which also features a special diamond-lined Bolt chain. Onyx, malachite, lapis lazuli, mother of pearl and agate appear in asymmetrical shapes in the Aztec line, build pyramids in the Cairo line, and lie in perfect symmetry in the Balance line. Rounded versions populate Domes of Europe, while the spiritual balance of Africa is encapsulated in Accra pieces.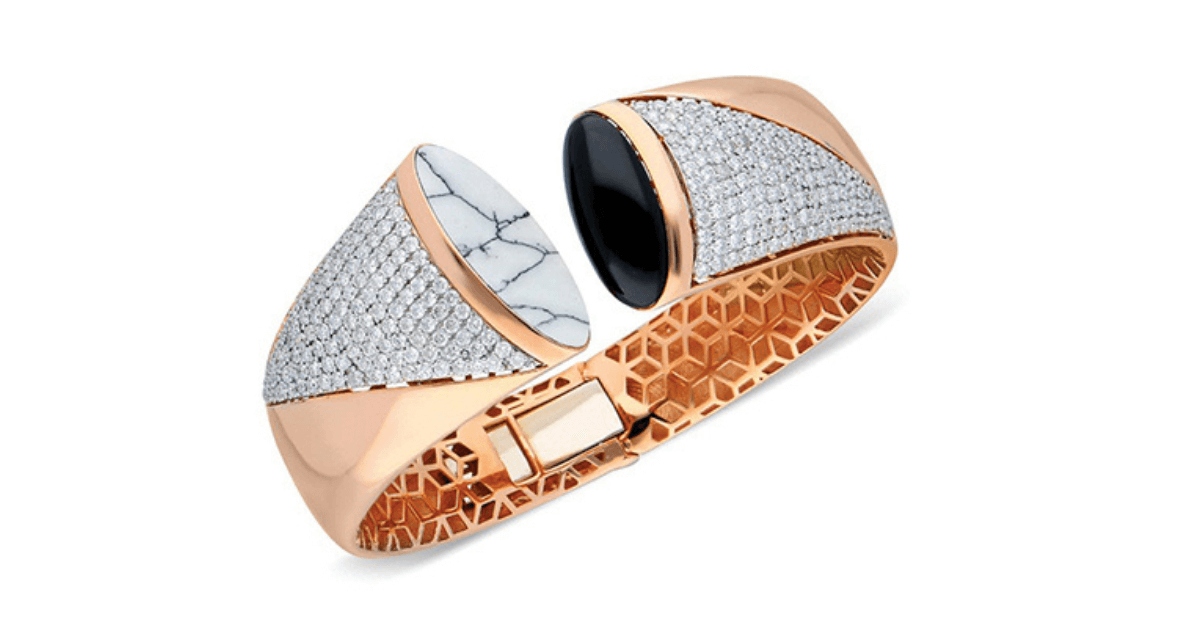 "Neutra was inspired by the beauty of life. When you look at nature and human history, there is so much beauty to explore and enjoy. Neutra is for people who want to enjoy life and see it as an opportunity to express themselves to the fullest," said brothers Can and Cem. "It includes very powerful pendant pieces that deliver impact and grab attention, complementing any screen look and definitely leaving a lasting impression."
Enamel, diamond and coloured gemstone accents enliven the playful gold jewellery of the Fizzy Collection, inspired by Paris' 1920s or Années folles. Kameleona captures the vibrance of the Amazon jungles through dazzling coloured gemstones. Its capsule collection, Animals of Kameleona, comprises seven animal-themed bejewelled medallions.
Marq evokes dynamism through marquise-shaped diamonds, rubies, emeralds and sapphires in asymmetrical designs, while the Everose Collection casts the spotlight on rose-cut diamonds set in handcrafted rose gold jewellery.
Source: JNA. This story originally appeared on JewelleryNet. Click here for more industry updates.