Precious stone certification refers to the process developed by the jewelry industry to determine the quality and various properties of different precious stones based on specific quality parameters. A precious stone expert would analyze all details of a stone and prepares a report base on this analysis.
The report prepared by a gemologist or a precious stone expert would what is called a certificate report. A precious stone certificate report outlines all measurements related to and all properties of a certain precious stone as analyzed by the expert

Classification of Precious Stones

Precious stones are naturally formed crystals that have certain mineral forms. Precious stones offer the densest natural colors that our planet offers. Despite commonly used terms like ruby-red or emerald green colors of precious stones span over a color scale that encompasses rainbow colors. Precious stones live through generations and are known for their beauty, value and durability.  
To determine the quality of a certified precious stone, a trained jewelry expert conducts a detailed analysis and evaluation based on numerous parameters. A proper precious stone certificate provides information about certain details such as weight of the stone, carat, color, inclusions, processes, shape, refractive index, beryllium processing etc. In addition to the 4C rule (Cut, Carat, Clarity, Color), this analysis also covers polishing quality and symmetry of the stone.  
Most local jewelers create their own certificates to present to their customers however, these certificates are not internationally valid. An internationally valid certificate is required to determine especially the value of stones larger than 0.3 carat. As a result, because the precious stone classification report discloses the smallest details about the stone, most customers prefer jewelers that are able to present a precious stone certificate.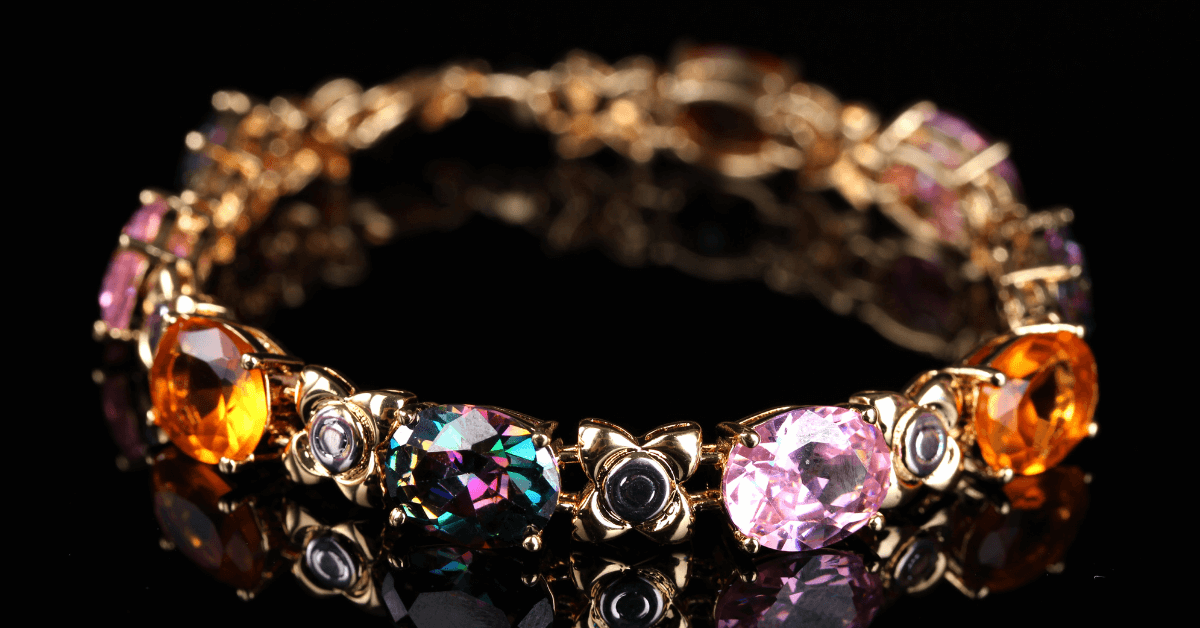 Precious and Semi-precious

There are two major classifications for precious stones: Precious and semi-precious. Precious stones are sapphire, ruby and emerald. Semi-precious stones are those other than these three precious stones and include amethyst, aquamarine, citrine, lal, onyx, opal, peridot, tanzanite and topaz stone. Value or precious or semi-precious stones depend on numerous factors such as color, dimension, quality and rarity.  
Because stones with perfect dimensions and quality are rare, jewelers have developed different ways to improve the appearance of numerous precious stones. Heating precious stones to bring out their brilliant color tones is a method that's been used for many years. Among other techniques used are oiling and waxing which can remove lines and stains that may form naturally on precious stones. These techniques are mostly applied to emerald due to its natural defects. Color of sapphire can be enriched using diffusion which is a chemical process. Another way to enrich precious stone color is to complete the radiation process that happens naturally during precious stone formation. All of these methods applied to natural precious stones are quite common and are among the standard practices of the jewelry industry.  
You can visit the jewelry exhibition where eighty percent of the jewelry exports of Turkey are realized, to make new business connections, tap new opportunities and to stay up-to-date with the latest developments in the precious stones and jewelry sectors. The international jewelry exhibition organized by İstanbul Jewelry Show, which is joined and visited by professionals and producers of the jewelry industry in Turkey and the world will be held at CNR Expo, İstanbul Fair Center between 7-10 October 2021.  Click here to subscribe e-newsletter.

Click here to read Modern Jewellery for Modern Men content
Click here to read Which Channels Does Generation Y Buy Jewelry? content
Click here to read Web Sites Where Jewelry Brands Can Create Easy Branding Materials for Their Company  content
If you like this content, please click here to read other contents