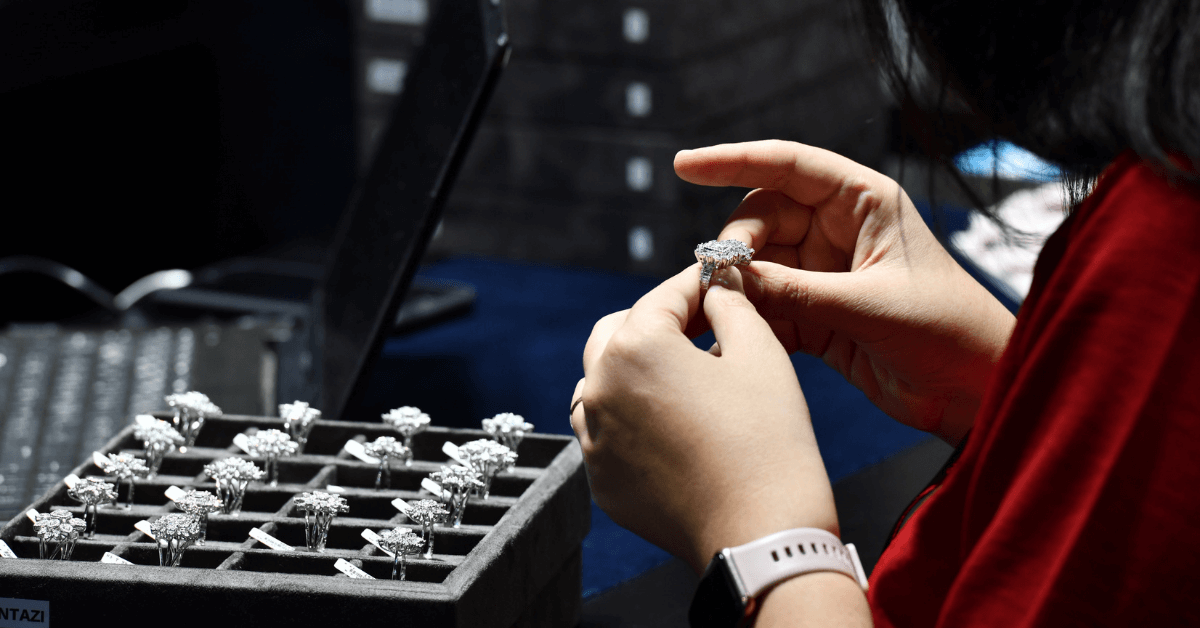 Why should you showcase your products at Istanbul Jewelry Show?
As one of the top jewelry exhibitions in the world, Istanbul Jewelry Show brings together prominent international jewelry professionals and exhibitors. Thanks to special prospecting activities and the special Business to Business (B2B) platforms, international buyers and leading brands of the jewelry, precious stone and fashion jewelry and accessories markets find the chance to meet in person. Organized in Istanbul, Istanbul Jewelry Show is among the jewelry exhibitions portfolio of Informa Markets, the leading organizer of international trade events. As one of the exhibitions organized as 13 events in 9 major cities, Istanbul Jewelry Show grows and develops every year. Istanbul Jewelry Show is a major business platform that brings together exclusive buyers and leading jewelry brands for future business collaborations. 
Here are six important reasons for you to join Istanbul Jewelry Show and showcase your products: 
It is an event positioned to meet all supply needs of the jewelry industry: At Istanbul Jewelry Show which lasts for 4 days, a wide range of products are showcased, including pearls, diamonds, diamond jewelry, gold jewelry, precious stone jewelry, silver jewelry, mounters, packaging, security devices, watches, tools, machinery and jewelry equipment. 
It is an effective business platform: As an international jewelry exhibition Istanbul Jewelry Show brings together global professionals from all around the world, ranging from Eastern Europe to Near East, from Russia to North Africa and Middle East. It has a large exhibitor base. 
It is the ultimate location to discover Turkish jewelry: Turkey is the world's third biggest gold jewelry producer and world's second biggest exporter and Turkish manufacturers offer the best prices and conditions at Istanbul Jewelry Show. 
It helps you grow your business: In addition to Turkish jewelry designs which are a blend of historic heritage and craftsmanship of Anatolia and latest technologies, the visitors also get the chance to discover international pavilions from different countries. Istanbul Jewelry Show is also an effective point of sales with the wide range of jewelry design options it offers.  
It offers unique products: At Istanbul Jewelry Show, you have the chance to discover high quality contemporary designs and place orders at competitive prices.   
You can meet in person, the biggest players of the global jewelry industry: With its huge production and export potential, its strategic location at the intersection of three continents and its position as a major hub for the region, Turkey offers huge opportunities in the sector. Istanbul Jewelry Show is positioned as a leading trade event among all other jewelry exhibitions.  

Thanks to Istanbul Jewelry Show, high quality jewelry producers and potential buyers get the chance to meet in person and make new business deals in a reputable business setting. 
Getting in Touch with your New Customers After the Exhibition 
Jewelry producers joining Istanbul Jewelry Show get in touch with their new customers to better market their products and grow their customer network. Following aspects of B2B communication model should be paid attention to: 
Tell your story before telling about your product: With this story you can demonstrate how you will make your potential customers' lives easier and the values you will add to their brands.  
Pay attention to offering a good user experience: Thanks to Istanbul Jewelry Show, you can create a content center and access sales opportunities. An effective user experience would place you far ahead of your competitors.  
Understand the importance of cooperation: It is thanks to collaborations that you can share your brand content on different platforms and media. Istanbul Jewelry Show serves as the ultimate jewelry exhibition to promote brand content. 
Create multi-layer promotional content: By adding visuals, text or video to your brand content, you can make it more striking.  
Set your long-term metrics: You will experiment with and learn a lot of things via your promotional content. The metrics you plan and define will minimize your mistakes. This will help you better understand interests of your potential customers and set your future strategies accordingly. Istanbul Jewelry Show offers you beneficial experience that will help you set your metrics. 
Use paid advertising effectively: You can reach more potential customers and promote events and product features by utilizing the advertising power of social media platforms. 
Thanks to Istanbul Jewelry Show, you can meet your new customers in person, collaborate with them and grow your business by taking assured steps in the sector by promoting your products and services.