Are the machinery that you use for jewelry production sufficient to ensure a good position in the market for your company? In the jewelry oriented which is highly style-focused, it is crucial to be able to keep up with latest trends.
You can follow latest trends closely and streamline most processes using the latest jewelry machinery in order to bring your company to the forefront. 

Magnetic Polishing Machine 
With the help of this machine designed for a satisfactory polishing experience, you can complete your polishing works with less cost. 
This machine designed for plating small jewelry parts or components with gold makes delicate craftsmanship processes much easier. Widely used by model producers, this machine is at the forefront mostly with its ease-of-use. 
With this pattern making machine which automates part fixation and motif optimization, you will achieve precise results. 
This machine which cleans left-over particles and stains on the product ensures precise cleaning and polishing without damaging the product.  
Features like homogenous heating and precise temperature control, make casting and vacuuming processes much safer and easier.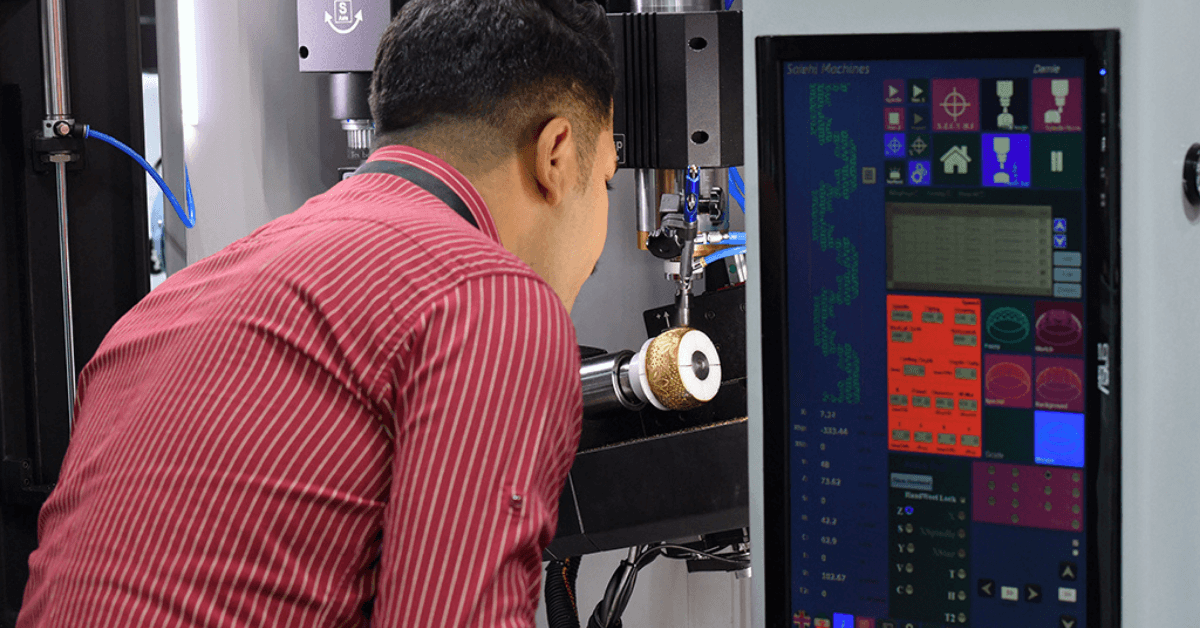 This latest technology machine allows you to set stones of all sizes on your products, saving you a great deal of time in your production process. 
Machines developed for making chains using open or closed techniques in different models, offers versatility to make you the best in business. 
This machine uses laser technology for error-free text printing on jewelry, which you can use for printing text on rings or bracelets.  
This machine which includes profiles that allow carving and touch-up works on the models help you work on jewelry surfaces easily.   
Jewelry press machinery which streamlines the works of their users with a variety of pressing capacities and digital memories, transfers the shapes and scales on the casting onto the metal surface using force. This helps produce hollow gold jewelry at low cost. 
Why you should replace your old machinery? 
Increased competition in the jewelry industry requires faster production of creative and unique designs. The functional benefits of most design equipment including 3D printers that allow rapid prototyping demonstrate themselves at the sales level. Thanks to latest machinery, you can now streamline all production processes in jewelry design. 
Technical setbacks or mechanical problems in production processes, undermine your commercial activities. You need to have the best equipment to ensure maximum efficiency.  
Ensuring recyclability for precious raw materials like gold, silver or platinum in the jewelry sector, brings many advantages. It is important for producers that wish to demonstrate their strengths in the highly competitive market with their new models and designs are in close relationship with design and modelling outsources.  
And it is Istanbul Jewelry Show where you will have the chance to discover the latest technologies used in the jewelry industry. At this international jewelry exhibition, you can get detailed information on the quick prototyping technologies and catch the latest trends.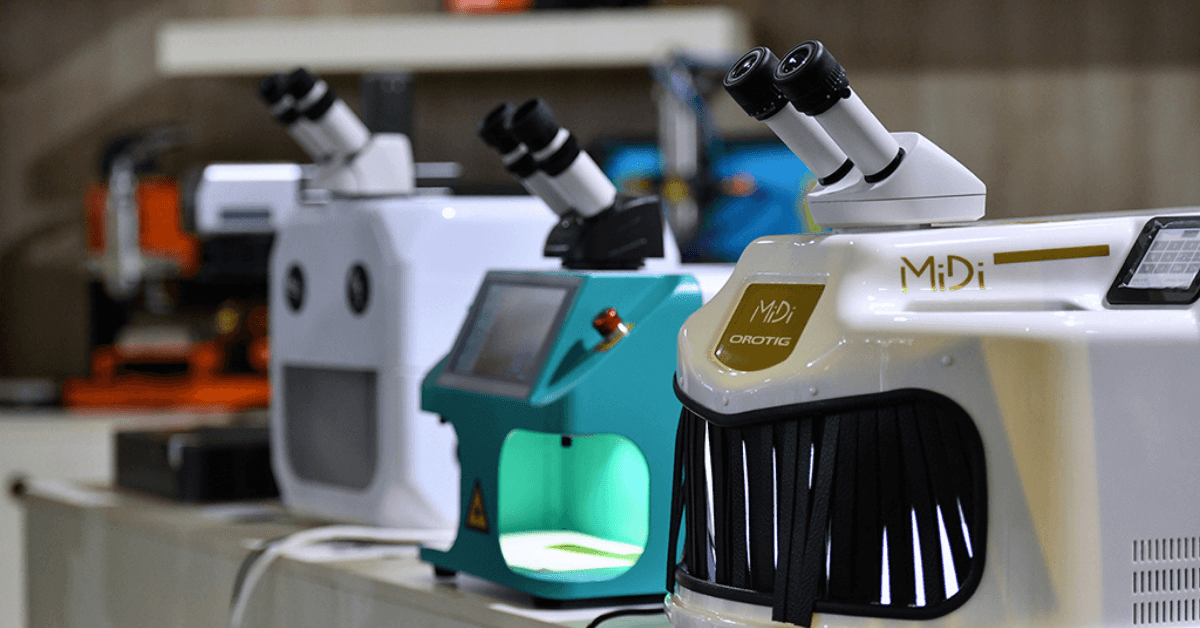 5 Useful Solutions offered by Latest Technologies 
You need to follow the international jewelry industry closely in order to benchmark your production capacity. By using machinery that allow you faster model or design creation, you can improve production efficiency at your company. Especially with 3D modelling software, you can speed up your production process. 
You can try simplifying tough design or repair processes using advanced machinery. Delayed orders due to prolonged repair times affect your company image negatively. At this point, using machinery that minimize human error would bring you many advantages.  
Shortening design periods with advanced equipment which will streamline your processes, offers new opportunities to attract new customers. At this point, you can make use of stereolithography (SLA) technology which will bring you great advantages in designing visual prototypes for your products. 
Employing Contemporary Production Methods 
The aim with using latest technologies in production is both to change sales policies and to ensure delivery of high-quality work to end-users. With laser sintering printers, you can eliminate casting and molding processes completely.  
Environment Friendly Production Process 
Machinery employing advanced technologies do not use harmful chemicals, which brings along the notion of environment friendly and sustainable production processes. 
As one of the top five international jewelry exhibitions in the world, Istanbul Jewelry Show brings together, the professionals of the jewelry industry. The 50th of the exhibition which is organized annually, will be held at Istanbul Expo Center between 7-10 October 2021. At this exhibition which will be joined by numerous jewelry producers both from Turkey and abroad, you will get the opportunity to catch up with the latest technologies and advancements in the area of jewelry machinery. Click here to subscribe the e-newsletter to learn when online registration is live.

If you like this content, please click here to read other contents