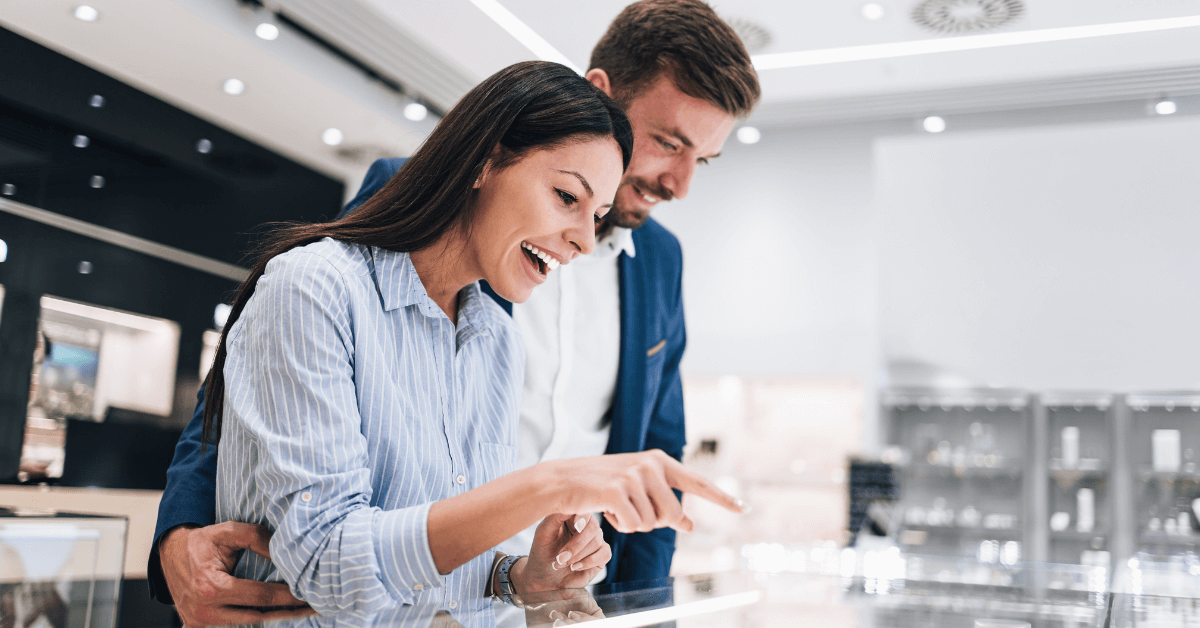 Use Energy Saving Illumination Systems 

Illumination is among the major expenditure items for a jewelry store. Thus, one need to start with illumination in order to adopt a more environment friendly and cost-effective approach to interior design of a jewelry shop. 

LEDs which are known to be environment friendly are both ideal for large spaces and are long lasting, thus ensuring energy savings and lower electricity bills. In addition, LEDs prevent light pollution by decreasing the amount of dispersed light in a space which in turn helps items sold in a jewelry store to stand out even more. 

There are some tricks to achieve more illumination with less light in a jewelry store. One of them is to use bright colors. Colors like white, beige or light gray would make your store look much brighter. Also using mirrors on the walls and on the interiors would also help make your store look much more illuminated, bright and spacious. Mirrors in a jewelry store also help customers make decisions as to which products to buy easier.